History: The Merc
---
The Emory & Henry Mercantile is designed to meet the needs of the college students and college staff as well as the surrounding community. In our store, students can purchase all textbooks, school supplies, and art supplies needed for classes. Grocery and houseware items are stocked to assist students in their needs. The Mercantile also carries a large line of Emory & Henry College apparel and gift items.

Dating back to 1836, the Emory and Henry College campus is an historic landmark in Southwest Virginia. Along with the Emory & Henry campus, the Mercantile shares a history in the community. In the summer of 1998, Emory & Henry College acquired a building in the commercial area of the Emory Village that would become its bookstore, called "The Merc," representing its renovation to a style that reflected the primary function of two earlier buildings that stood on the same site.

The first building, a general store, was built in 1887 by C.B. Akers. After fire destroyed it in 1892, it was rebuilt four years later and functioned both as a store and a post office. The store, which for several years was known as the Emory Mercantile Co., was purchased in 1931 by Fred Denton, who sold fresh vegetables and meat as well as general merchandise, including shoes, hardware and horseshoes. E&H students were attracted to its modern fountain and snack bar.

The large two-story, wood-frame building was destroyed by fire in 1962 and was replaced that same year by the current building, a one-story brick structure that for many years operated as a convenience store until it was purchased by the College. The building was extensively renovated to provide more space for books, clothing and school supplies while recalling appearance of an early twentieth century mercantile.
History: Marion Campus Store
---
The Marion Campus Mercantile is housed in the main building at the School of Health Sciences.

This storied building was constructed over two years between 1965 and 1967. It initially served as the Smyth County Community Hospital from 1967 to 2012, when the institution was relocated. Unwilling to let such a landmark of the community go abandoned, the local leaders of Marion, VA proposed the idea to move the E&H Health Sciences program into the now-vacant hospital.

Upon receipt by Emory & Henry, renovations and updates to the building began. After a four-year closing, in 2016, the hospital reopened as the new Emory & Henry Health Sciences Building. Graduate- and Masters-level students now learn between the walls best suited to a scholar of health-- the ones they can proceed to careers within.

In 2019, the decision was made to better serve the students of Emory & Henry College and open a new location for the Mercantile. A second store now operates in the Marion Campus Health Science building.

The Marion Campus store is located on the east side of the building, at the former Emergency Room entrance.
Store Managers
---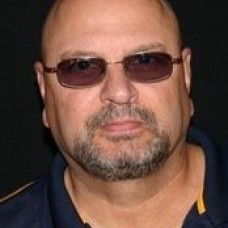 Terry Richardson
Book Manager & General Manager
276-944-6903
trichard@ehc.edu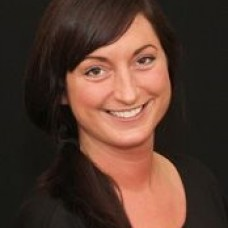 Jennifer McNew
Merchandise Manager
276-944-6231
jconner@ehc.edu